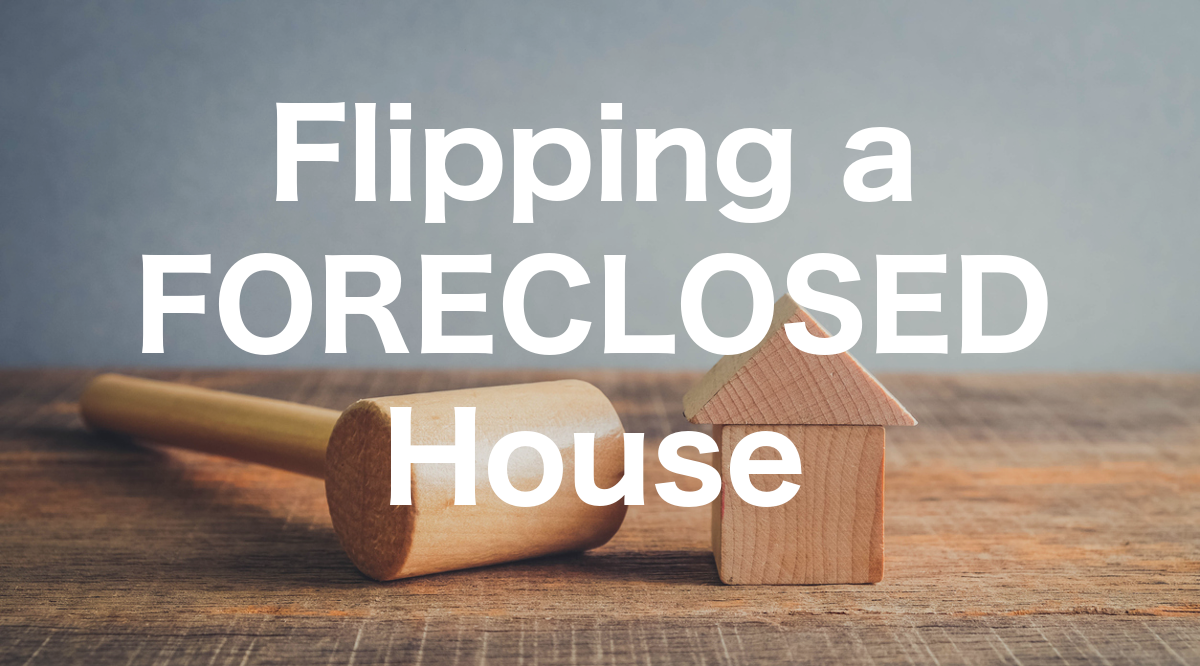 Flipping a Foreclosed House
Learn how to flip a foreclosed house with this in-depth resource.  You will find lots of useful information and answers to FAQs about flipping a foreclosed house. 
Finding House Foreclosure Listings
There are quite a few ways to find house foreclosures:
Local newspaper real estate or classified sections often have foreclosure listings.
Some real estate agents

specialize in foreclosures and real estate owned (REOs).

Drive around distressed neighborhoods with lots of foreclosed properties looking for signs indicating a quick sale, bank repo or foreclosure.
Banks often list their bank-owned properties in the real estate owned (REO) section on their websites, or you can call them directly. 
Government Agencies

like the U.S. Department of Housing and Urban Development (HUD), Fannie Mae, IRS, and the Small Business Administration all have

government foreclosure listings

.

Auction house websites

often list their current inventory.

Foreclosure listing services

charge subscription fees to find foreclosures and make them available. This can be a huge time-saver.

Courthouse listings

(or judgements) are often a good source of recent foreclosures. You may also be able to contact the parties before the courthouse auction and make a deal.
Read more about getting foreclosure listings with minimal time and cost here > 
Learn the secrets to finding government foreclosures to flip here >
Finding a House to Flip at Foreclosure Auctions
Attending a foreclosure auction is often a good place to start when you're first looking into flipping foreclosed homes.
There are two types of house foreclosure auctions: local or county courthouse auctions and online auctions.
To find a courthouse auction, you'll need to visit the town or county website to find when the next auction is scheduled. If the website doesn't have that information, you will need to go there and ask the clerk for the auction schedule.
There are a number of respectable websites where you can find and bid on foreclosed homes:
Learn more about how to find house foreclosure auctions here >
How To Buy a Foreclosed House at Auction to Flip
How to buy a house at a foreclosure auction depends on the auction location and type.
For courthouse auctions, the local rules and regulations govern the process. These are often attended by professional buyers and the auction process can be very short — an hour or less in some cases — with cash payment due on the spot. You will need to do your homework, know what properties to bid on, and be ready with the money if you win.
For online auctions, the auction house (or government entity running the auction like the IRS) determines the process. You need to be familiar with the rules, how to bid, when and how payment is due, be properly registered as a bidder, and have adequate deposit or connected accounts already established. Since the properties may not be available to inspect locally, all you have to go on is photos.  It's best if you can hire a real estate or construction professional to inspect the property before the auction — even a cursory inspection from the outside can uncover key information you need to bid accurately.
Learn more about how to buy a house foreclosure at auction here >
Flipping a Foreclosed House With Zero Cash
Lack of your own cash is NOT a barrier to buying and flipping a foreclosed house using auctions. 
To bid and win at a house foreclosure auction you generally need a large amount of cash on hand. This is particularly true with courthouse auctions. Online auctions tend to have a longer payment period, but it's still short enough to make financing the purchase a challenge.
You can use several sources of freely-available cash to buy homes at auction:
Hard money lenders
Peer-to-peer lending sites
HELOCs or credit cards (these should be refinanced quickly to avoid high interest rates)
Life insurance policies
Learn more about buying a foreclosed house at auction with no cash here >
How to Avoid Losing Money at a Foreclosure Auction
Auctions can be tricky. It takes a lot of experience to avoid losing money on foreclosure auction houses. It is crucial that you try to find out as much as possible about a foreclosed house BEFORE bidding at auction. Buyer beware!
There are three things you MUST know before buying a house at auction:
Any construction issues with the property
The 90-Day Flipping Rule
The foreclosure auction rules and dynamics
Learn more about these 3 keys to avoid losing money in a house foreclosure auction here >
Foreclosure Auction Flipping FAQs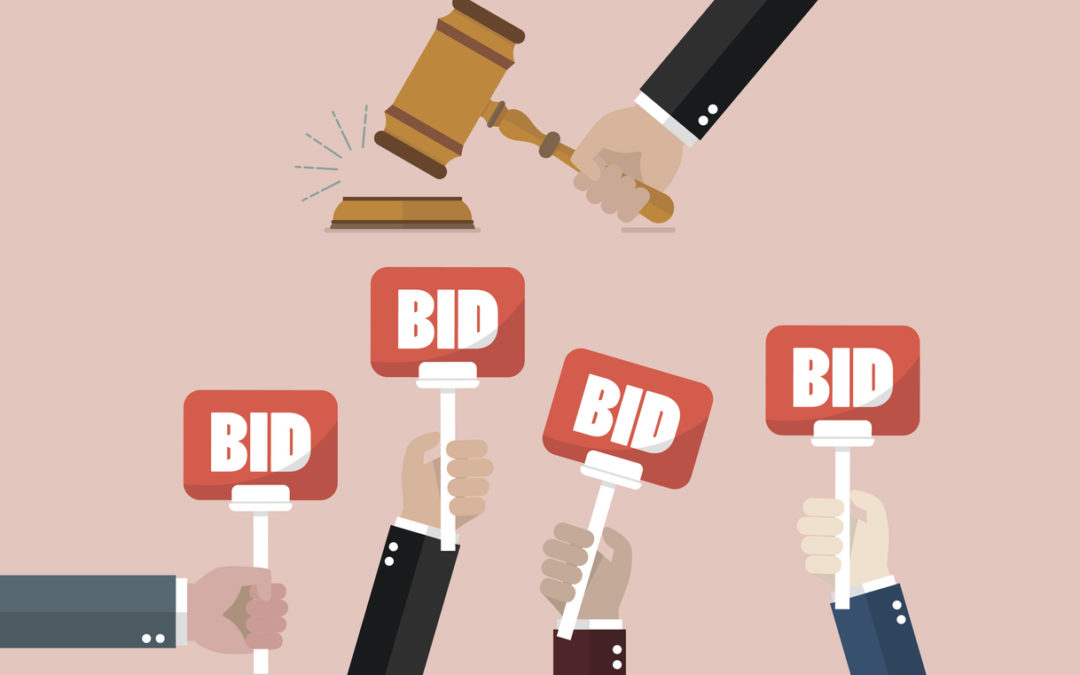 This is a great list of government foreclosure auctions to help find foreclosed properties of all types to buy and sell for a profit. Foreclosure Auction Aggregators These sites are great for finding federal, state and local auctions without visiting multiple sites....