REFlipper was created to educate real estate investors on the ins and outs of buying, improving, selling and profiting from residential real estate. From finding the right house in the right city, to financing, negotiating, rehabbing and selling properties, we're here to help.
REFlipper was founded by Lawrence Klamecki to create a resource for people involved in real estate investing and renovation. In his efforts to learn how to do residential real estate investing successfully, he found a lack of focused and reliable information on the Internet. Over time, REFlipper has evolved into an leading industry information source for real estate investing, financing, rehabbing and selling.
Our Team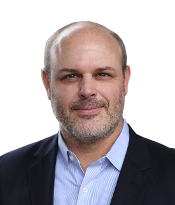 Lawrence Klamecki, JD, MBA
Founder and Editor-in-Chief
Lawrence has over 20 years professional experience in finance, law and investments. He has a Juris Doctor and MBA in Finance from the University of San Diego, and a degree in Risk Management from New York University.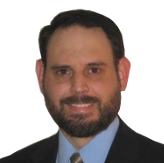 Nicholas Klamecki
Co-Founder and Research Editor
Nicholas has a B.S. in Economics from the University of California at Davis and 15 years experience in business and real estate market research.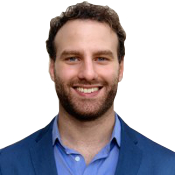 Nika Magradze
Staff Writer / Researcher
Nika has a B.A. in Environmental Studies from Principia College and enjoys real estate market research and analysis.
We also employ expert writers and industry sources with specialized knowledge in specific areas of the real estate market. We personally review and edit their information to ensure it meets our publishing standards.
Our Approach
Our approach to real estate and education is driven by primary research. Due to its often complex and localized nature, we believe online information sources can only take you so far in residential real estate investing. We regularly interview real estate market, law, finance and renovation experts to ensure the information presented on REFlipper.net is up-to-date, credible, authoritative and trustworthy.
Our goal is to deliver practical information that helps our readers become profitable real estate investors, wholesalers, rehabbers or flippers. Our content contains many valuable (and not-so-valuable) lessons we have learned in our own investing journey. We try to combine that with tips from successful experts across the industry so you gain practical knowledge, rather than useless fluff.
We hope you get a lot of value from REFlipper. We do our best to deliver high quality content for people from all walks of life who are serious about investing in real estate for profit.
If you like our articles, house flipping City Guides or blog posts, feel free to comment. We appreciate it!
REFlipper.net is owned by FunnelProfit, LLC and is headquartered in San Rafael, CA.
Disclosures
This site is owned and operated by FunnelProfit LLC. FunnelProfit LLC is a participant in the Amazon Services LLC Associates Program, an affiliate advertising program designed to provide a means for sites to earn advertising fees by advertising and linking to Amazon.com. FunnelProfit LLC also participates in affiliate programs with Foreclosure.com, ClickBank, CJ, SamCart and other sites. FunnelProfit LLC is compensated for referring traffic and business to these companies.