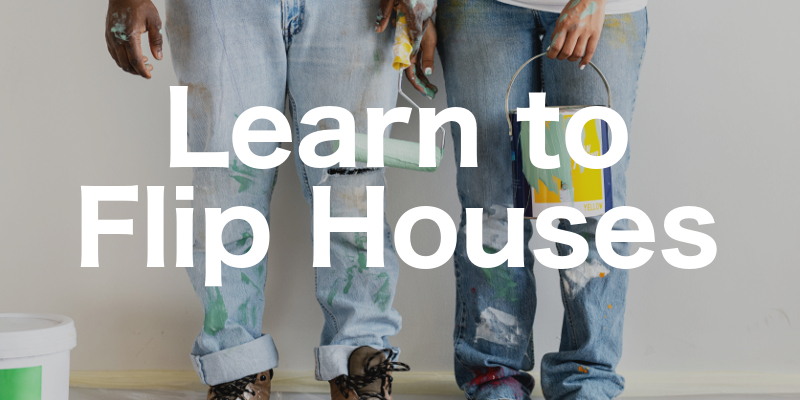 If you want to learn to flip houses you will find key topics and resources to help you be successful here. These articles will significantly improve your knowledge and success rate, whether you are new to flipping houses or you have a seasoned house flipping business.
Flipping Houses 101
Learning how to flip a house starts with the basics. Flipping a house means purchasing the house then quickly reselling it for a profit. In most cases flipping a house requires fixing a number of issues with the property before it can be resold. In other cases, the house can be quickly bought and flipped without significant time and cost. Get started learning how to flip a house here >
Wholesaling Houses
Wholesaling houses is the least risky (and sometimes fastest) way to flip houses. By avoiding the need to buy and sell physical property, wholesaling lets you focus on finding undervalued and distressed houses, then flipping the purchase contract to cash buyers. Learn about wholesaling houses here >
Flipping Foreclosed Houses
House foreclosures can be great sources of cheap properties to flip. However, the foreclosure sale process can be complex and you need know what you're doing before buying a house at auction. Learn about flipping foreclosed houses here >
House Flipping City Guides
Our house flipping city guides provide key information on how to find, rehab, finance and flip houses in a particular city. This will help your house flipping business and reduce the time needed to get familiar with each city's real estate requirements. Explore our house flipping city guides here >
Cost Estimation for House Flipping
Accurate cost estimation is essential when buying and rehabbing flip houses. You will need a good cost estimation spreadsheet, a strong idea of the costs for a multitude of rehab items, and some good advice from an experienced rehab contractor. Learn about cost estimation for house flipping here >
Hard Money Lenders
Home Renovation Buying Guides
When renovating a house to increase its value it is essential to use the right products, tools, equipment and materials for the job. Below you'll find in-depth home renovation buying guides to help you make the best decision. Check out our home renovation buying guides here >
Did you find this useful? If so please share and comment!