Before wholesaling houses, successful case studies can significantly help you turn a minimal investment of capital into big profits. Such case studies offer the foundational knowledge you will need to make wise decisions when wholesaling.
My First Wholesaling Case Study
I have closed on many real estate deals in the past. None, however, came close to the cash flow and increased profits I saw with real estate wholesaling. The advantages of not having to finance and bear renovation costs made the business much more seamless, as well.
Wholesaling houses offers the luxury of making deals without investing any money, while still making a profit. Let me explain.
Succeeding at Wholesaling Houses
Being successful in wholesaling houses is all about creating and maintaining relationships. It is also about having great communication and marketing skills. A friend of mine, an inheritance lawyer, kickstarted my path to wholesaling when he reached out to me about an available contract.
Following the death of her father, a teacher had recently inherited a family property in Chicago. She was looking to wholesale the home for quick money. As a foster parent, she needed cash on hand to take care of her child.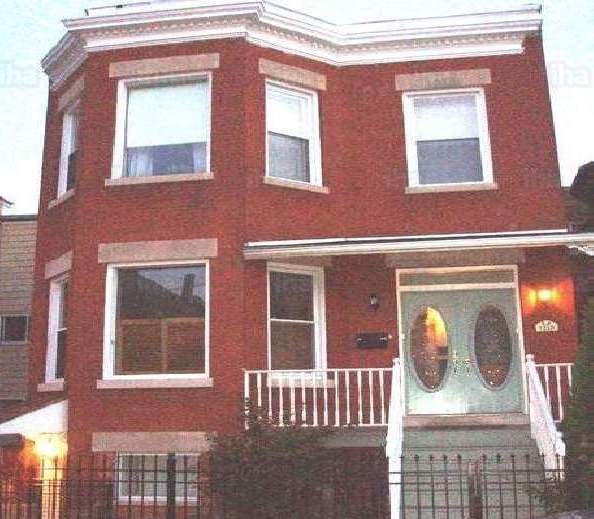 Before signing any contract, I first wanted to understand the financial possibilities associated with the deal. I asked some industry friends for their step-by-step insight into wholesaling. They recommended that it was a low-risk, easy money opportunity. It wasn't long before I signed off on the agreement to wholesale the house.
Signing Wholesale Purchase Agreement with Seller
I want to clarify in this case study that wholesaling houses is subject to a limited period before a purchase agreement expires. Once the contract expires, you won't retain the right to sell that property.
After signing off on the agreement, wholesalers are then tasked to find buyers or investors within the agreed period. The investor must be willing to purchase at or above the price specified by the seller.
In my case, I convinced the seller to sign a wholesale purchase agreement by explaining to her that I would find an immediate, all-cash buyer for her rental property. This meant that no mortgage approvals or banks would be involved in the deal. As she was looking for a quick-sell, she became motivated by hearing an "all-cash buyer" and agreed to sign the wholesale purchase agreement.
Signing the Purchase Agreement
I signed the wholesale purchase agreement with the seller's asking price at $375,000. Due to its distressed condition, the estimated cost of repairs was $85,000. The estimated after repair value (ARV) of the property was $550,000. This was a good sign that there was plenty of money to be made. Assuming all went according to plan, the investor would be looking at a profit potential of $90,000.
Immediately after signing the contract, I began contacting all potential buyers and investors to let them know about the property. I invited them for a showing and many followed through to see the property in-person.
The price for the distressed home was much lower than the common rate in the market. This seemed to attract a lot of interest. I talked to 13 potential investors. About half were looking to invest in single-family rentals in decent condition, in that area.
Sold! Wholesaling For Profit
Although it is not guaranteed, wholesaling houses often attracts willing buyers who are ready to invest. In this case study, it was one of my old clients, a rental investor, who saw the property and wanted to invest.
Before I assigned the contract to him, I first explained that the house was fully renovated in 2003, had a new roof installed in 2005, and was professionally managed by the owner. However, for maximum rental value, each unit would have to be cosmetically upgraded for a more modern feel.
I then explained to him the profit potential after repairs. He was intrigued by the numbers and immediately wanted it. I then assigned him the contract. He followed through with the seller and they closed on the deal in a matter of days. They agreed on the original asking price of $375,000.
The wholesale fee for the job was $9k. My client paid $4k upfront in escrow while gathering the remaining funds. After he had amassed the rest of the funds for the purchase, I received the $9k directly into my account.
Conclusion
Thus, without any prior experience, I had earned $9k through wholesaling real estate property, in a matter of days. The seller quickly unloaded her inherited property, the investor closed on an attractive offer, and I earned a handsome share of the profits.
To summarize this case study, wholesaling houses can help you to considerably grow your network of friends, buyers, and investors. After all, my friends encouraged me to pursue the wholesaling contract, and an old client invested in the rental house property.
Back to Wholesaling Houses | NEXT: Where to Find Properties for Wholesaling?