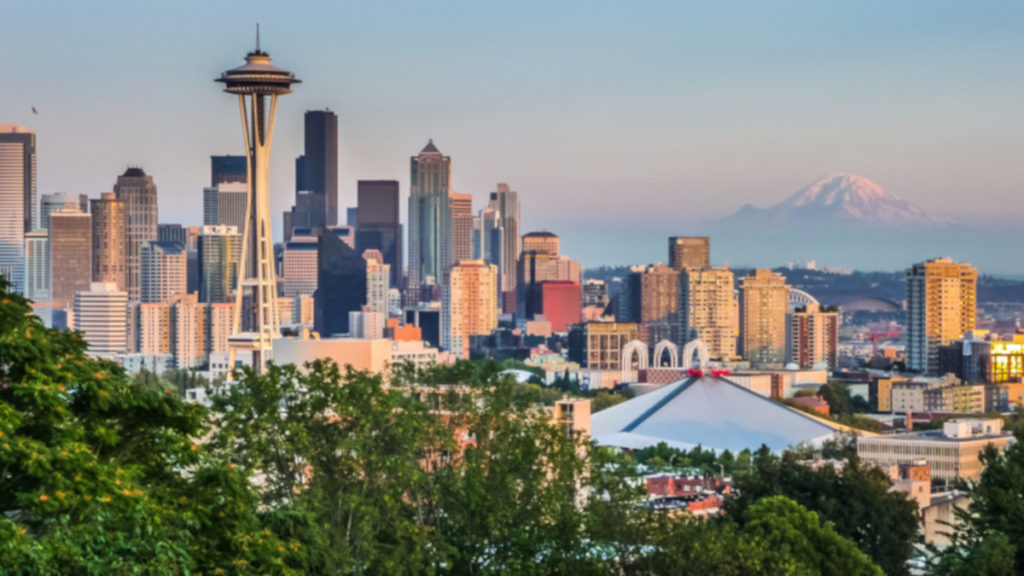 House flipping in Seattle can provide a great return on investment when done successfully. The population of Seattle is growing quickly due to the beauty of the region and its strong tech-centered economy. Home values in Seattle have continuously risen in the last 10 years, creating a high growth market.
Older Seattle homes are prime for fixing and flipping. However, issues related to the wet weather and age of the homes can pose potential cost problems when renovating properties.
House flipping returns were strong in the mid-2000's due to the housing bubble, and new regulations were passed by the state legislature to limit real estate price inflation. As a result, Seattle tends to be more of a renovation-focused market for flippers. The key is to add value and anticipate holding properties for a longer period of time than in other markets.
If you are considering house flipping in Seattle, becoming a registered general contractor so you can do your own fix & flip projects may be necessary.
Key House Flipping Stats for Seattle
Population
724,745 and 5 year growth rate of 8.6%
Income
Average Household Income of $82,133 and 5 year
growth rate of 17%
Home Value
Median home value of $729,400 and 5 year growth rate of 87%
Cost of Living
Seattle is 127 versus 100 for the U.S. Index
New Home Starts
27,950
Seattle Property Taxes
King County
King County has a high property tax rate in comparison to the rest of the United States. It collects around 0.88% of a property's fair market value as property tax. About 3.8% of residents' annual income is paid as property taxes each year. Overall, King County has the highest property tax rate of any county in the state of Washington.
You can enter the property tax account or parcel number in the eReal Property form on the King County Department of Assessments website
https://kingcounty.gov/depts/finance-business-operations/treasury/property-tax.aspx
Seattle Area Flood Zones
https://www.kingcounty.gov/services/environment/water-and-land/flooding/maps.aspx
https://www.kingcounty.gov/services/gis/Maps/imap.aspx
Also, see the Seattle Office of Emergency Management Seattle Hazard Identification and Vulnerability Analysis PDF for Flooding:
http://www.seattle.gov/Documents/Departments/Emergency/PlansOEM/SHIVA/2014-04-23_Flooding.pdf
You can also find out more by contacting the River and Floodplain Management Section at 206-477-4727.
All development in a floodplain needs a permit and must demonstrate compliance with King County Code.
Seattle Crime Rates
| | |
| --- | --- |
| Seattle Crime Rate | 438 crime index versus 283 for the U.S. average |
Seattle Transportation
Seattle is served by King County Metro Transit and Sound Transit.
Buses
King County Metro, or just Metro, is a large bus agency that covers 215 routes with 1540 buses. This system carries over 400,000 daily passengers.
King County Metro operates RapidRide, a network of limited-stop, rapid transit bus lines.
Sound Transit is the regional transit authority, commissioned by voters in 1996 to build a system of light rail, express buses, and commuter rail within the Central Puget Sound area
Snohomish County's Community Transit operates buses that connect to downtown Seattle and the University of Washington campus. The Community Transit fleet is made up of over 600 vehicles including, buses, paratransit, and vanpool vans.
Rail
The light rail system, called Link Light Rail, includes a 15.7-mile (25.3 km) Central Link from downtown Seattle to Sea-Tac Airport. Light rail service is being expanded to Tacoma, Everett, Issaquah, south Kirkland, as well as the neighborhoods of Ballard and West Seattle.
The Seattle Center Monorail, constructed for the Century 21 Exposition, runs approximately 1 mile (1.6 km) between Seattle Center in Lower Queen Anne and Westlake Center in the downtown area.
Trails
The King County Regional Trails System is a multi-use car-free pathway that links the county to the surrounding areas.
Airports
The city's primary commercial airport is Seattle–Tacoma International Airport, (SEA) also known as Sea-Tac Airport is located in the city of SeaTac, between downtown Seattle and Tacoma.
The airport has flights to cities throughout North America, Europe, the Middle East, and Asia.
In 2017, the airport was the 30th-busiest airport in the world and the eighth-busiest in the United States by passenger traffic, and is considered one of the fastest-growing in the United States.
Neighborhoods to Flip Houses in Seattle
Ballard
This small fishing village area has grown tremendously over the past several years and now include many upscale restaurants and condos. Ballard has an average home value of $813,000.
Southeast Redmond
With great public schools, nightlife and good for families, this part of Seattle is great for real estate investors and flippers. Home values sit around $873,000.
North Redmond
This area of west of Seattle has decent nightlife, great public schools and it very good for families. Average home values are near $1 million.
Hard Money Lenders in Seattle
Seattle Foreclosure Auctions
Many foreclosure sales take place in person at the King County Administration Building – Main Entrance – 500 4th Ave. You should bring a Government-issued identification. Acceptable funds should be stated on property details page on the real estate website the property is listed on.
Also, see auction.com's foreclosure site for Seattle foreclosure listings:
https://www.auction.com/residential/WA/Seattle_ct/active_lt/resi_sort_v2_st/2732838_oa/y_nbs/
Seattle Title Searches
The King County Recorder's Office holds real property records including deeds, easements, mortgage documents, liens, and bills of sale. Tracing these documents back through time will reveal owners' names and other information. You may search online for these records as well as excise tax information, registered land, and plat names.
https://www.kingcounty.gov/depts/records-licensing/recorders-office.aspx
Recordings prior to 1991 that are not available on the Recorder's website can be accessed at the King County Archives.
https://www.kingcounty.gov/depts/records-licensing/archives/research-guides/recordings.aspx
The King County Parcel Viewer makes searching for King County parcel information easy. You can search by address, search by parcel number, or you can just zoom in on the map and click on a parcel.
https://www.kingcounty.gov/services/gis/Maps/parcel-viewer.aspx
Zoning in Seattle
Our Zoning Code governs the use and development of land in Seattle. Zoning districts specify a category of uses (e.g., single-family residential, multifamily residential, commercial, industrial, etc.) and are applied by ordinance. The zoning districts are shown geographically on the City's official land use map.
http://www.seattle.gov/sdci/codes/codes-we-enforce-(a-z)/zoning
You can use the Zoning Map Books for the city of Seattle (Adobe Reader required):
http://www.seattle.gov/sdci/resources/zoning-map-books
Our maps show current zoning information for properties and neighborhoods in Seattle. Our maps include:
You can also use the arcgis viewer for the City of Seattle and check "Zoning" on the right hand menu:
http://seattlecitygis.maps.arcgis.com/apps/webappviewer/index.html?id=f822b2c6498c4163b0cf908e2241e9c2
Also, try the City of Seattle Generalized Zoning color-coded map PDF:
http://www.seattle.gov/dpd/research/GIS/webplots/Smallzonemap.pdf
Seattle Building Code and Permits
The Seattle Department of Construction & Inspections handles the permits for many house projects include:
Decks
Garages
Sheds
House additions
Retaining walls
and more
http://www.seattle.gov/sdci/permits
You can also view information on past permits, check permit status, pay fees, and see exemptions from code requirements on the right-hand menus.
Seattle House Flipping Tips
Do's
Flippers should try and find the right house that is structurally sound and only needs some cosmetic changes. Kitchen and bathroom updates often bring the highest rate of return on a renovation investment.
Between 2004 and 2007, almost anyone could flip a house and make a profit. Property prices were increasing so rapidly that a flipper could buy a place, hold on to it for a few months, and sell it for more than when they bought it, regardless of any renovations. However, in the last 5-10 years making a profit on a flip has become much harder.
Pew Research reported that Washington State comes in at No. 23 with flipping only accounting for 4.9 percent of home sales. Back in 2006 it was close to 9 percent due to the heat of the real estate market and the subsequent housing bubble that was forming and later burst.
In 2007, The State of Washington Legislature passed the House Bill 1843 and law requiring property owner developers, which includes house flippers, to be registered and bonded as general contractors. This put a dent in the level of house flipping in the area. So if you are considering house flipping in Seattle, becoming a registered general contractor may be necessary. Make sure to do the required research to find out for sure.
http://lawfilesext.leg.wa.gov/biennium/2007-08/Pdf/Bills/House%20Bills/1843.pdf
Dont's
Do not ignore the rainy climate of Seattle which is a wetter version of the Mediterranean climate and can cause some serious property issues. Although Seattle receives less precipitation than many other U.S. it has many more "rain days", when a very light drizzle falls for many days. This can soak the ground in moisture and cause slides, especially on sloped regions which are common in the area. Old homes especially can have issues with sloped ground and drainage.
Also, seismic hazards are of concern in the Seattle area so homes must have some protections against earthquakes and the resulting slides they may cause.
What to Look Out For
Especially for large, older homes in the Seattle area, look out for asbestos, lead paint, mold, drainage and foundation issues, and underground heating-oil tanks.
https://www.seattletimes.com/explore/nwhomes/7-mistakes-to-avoid-when-renovating-older-houses/
Real Estate Flipping and Investing Groups in Seattle
Seattle REIA holds six meetings per year, usually on the 4th Thursday of each month. Saturday classes are also held each year in the Seattle area.
http://www.reiawa.com/clubportal/ClubStatic.cfm?clubID=1127&pubmenuOptID=41545
Or, check out Seattle Meetups for real estate investing groups in Seattle.
https://www.meetup.com/topics/real-estate-investing/us/wa/seattle/
Seattle House Flipping Outlook
The population of Seattle is growing quickly due to the beauty of the region and its strong tech centered economy. However, some issues related to the wet weather and age of the homes can pose potential problems for house flippers when renovating properties. Real estate laws in Seattle also require licensing as a contractor to do fix & flips. Even with these issues and new regulations limiting price appreciation, house flipping in Seattle can still provide great returns on investments when done successfully.