Real estate redevelopment grants help public/private partnership recipients finance the replacement, rehabilitation, repurposing, or improvement of existing industrial, residential, downtown, or commercial properties. When the public/private market is not supplying sufficient economic activity for the development or improvement of underused or blighted urban or suburban areas, redevelopment grants act as flexible financial assistance tools that help encourage such revitalization of property sites.
What is a Redevelopment Grant?
Real estate redevelopment grants are government handouts, most often given to recipients focused on community development programs. Governments have a standard application procedure to give out these real estate redevelopment grants, but you must meet all requirements and ensure you use the funds for eligible payments only.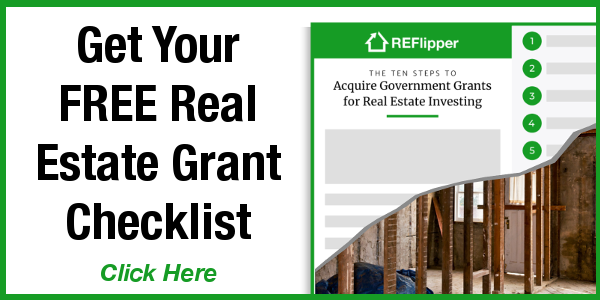 Real estate redevelopment is a standard business practice in the US. In fact, real estate development revenue increased by 5.1% to 149.2 billion in 2020. So, if you are trying to improve a beaten-down neighborhood or starting a new community revitalization project, you will be a great candidate. The government likes to promote more community development programs rather than invest in thriving luxury communities.
Who Issues Redevelopment Grants?
The federal government or private entities distribute real estate redevelopment grants. The federal government gives these grants through specific programs or appropriates them to state, county, or local governments. Other private entities can distribute redevelopment grants that meet specific eligibility requirements to improve the functionality, aesthetics, and property value of eligible sites.

These grants work either through an individual application or through sponsorship via a nonprofit or state government. Local governments also provide these grants, but only through other organizations.
Who Qualifies for Redevelopment Grants?
Equitable redevelopment statutes will include a clearly defined process for determining grant eligibility. It will also have clearly defined responsibilities and liabilities of public and private partners. The process will choose public/private partners that are the best choice for the public interest in a fair, open, and transparent manner.

Real estate redevelopment grant recipients are tax-paying entities in compliance with community codes or ordinances upon project completion. Therefore, eligible applicants are cities, counties, port authorities, housing and redevelopment authorities, and economic development authorities. Qualified grant recipients also cannot be located in areas currently eligible for an incentive.
Applicants must provide a detailed cost estimate of the redevelopment project. In some redevelopment grants, qualified applicants must pay for 100% of the construction costs, which will be reimbursed afterward.
Redevelopment Grant Application Process
A redevelopment grant application process includes several steps you should follow.
Meet with Community Development staff of local, state, or federal government or entities

Discuss the feasibility of the real estate redevelopment proposal before submitting an application.
After review, prepare and send in a formal application to the distributing authority of the redevelopment grant.

If approved, the financing entity will determine the grant amount and authorize the execution of the program agreement

Grants may be distributed pre- or post-redevelopment. In the case the grant is provided post-redevelopment, you will be reimbursed upon project completion. You must provide receipts for verification of all eligible expenses.
Benefits of Redevelopment Grants
Redevelopment grants don't just provide recipients with financial incentives to fix and improve real estate but provide other significant public benefits, as well. These benefits include:
Short- and long-term job creation
Neighborhood revitalization
Revitalization of tax base/tax revenue
Local economic growth and investment
Efficient use of existing infrastructure
Property value increases
Reduced sprawl
Decreased crime
Tax Breaks for Real Estate Redevelopment
Tax Abatements
Communities often abate the property taxes on new construction and improvements. From the perspective of the community, it makes sense since they are giving up new revenue. The development expands the tax base over the long term. Eventually, the collections increase, and the cost of building new properties, or improving old ones, decrease for the developers.
Social Responsibility Credits
You can collect tax credits for doing the right thing. Social responsibility credits are awarded to developers if they keep rents down or at levels that tenants can afford. The Department of Housing and Urban Development can give you tax credits you can sell to investors. You can collect federal tax credits and deductions if you build more energy-efficient buildings.
Examples of Redevelopment Grants
There are several different types of grants for real estate redevelopment. You can try applying for most through the HUD website. There, you will find a list of government grants for financing real estate projects.
Here are examples of nine Community Development Block Grants (CDBG) available for supporting community redevelopment needs:
CDBG Colonias Set-Aside
CDBG Disaster Recovery Program
CDBG Entitlement Program
CDBG HUD Administered Non-Entitled Counties in Hawaii Program
CDBG Insular Areas Program
Recovery Housing Program
Section 108 Loan Guarantee Program
State CDBG Program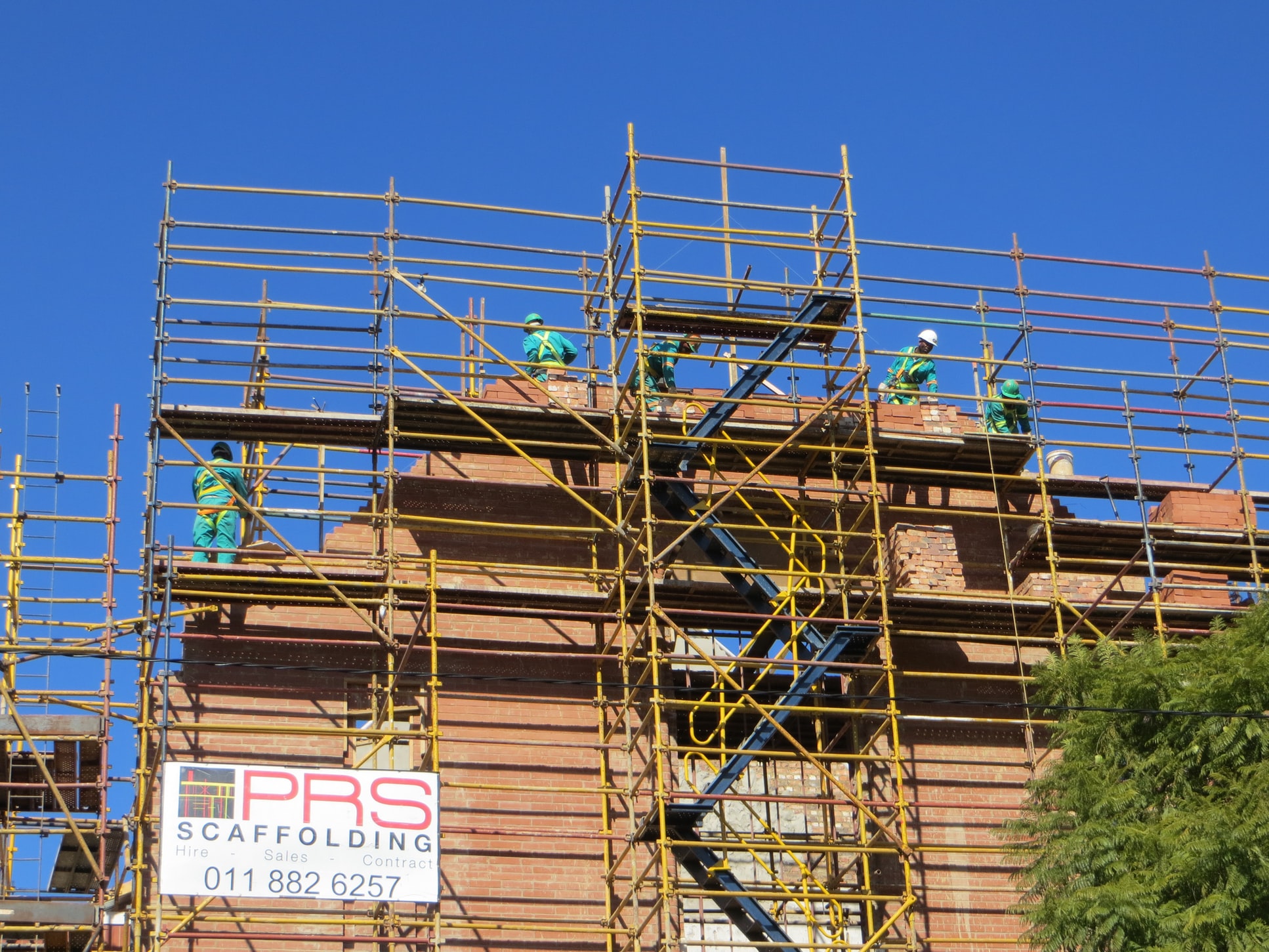 You may also find redevelopment grants in your community by researching for grants distributed by your local government or organizations. In Boynton Beach, the city's Community Redevelopment Agency (CRA) partnered with Habitat for Humanity of South Palm Beach County on a project to build 16 new single-family homes and provide infrastructure improvements. CRA granted $75,000 of the $475,000 needed to fund the project.
In the city of Hampton, Rock the Block is a home improvement matching grant program between the Habitat for Humanity and Hampton Redevelopment & Housing Authority. The Habitat for Humanity will grant up to $15,000 per house for short-term curb appeal projects. Eligibility requires homeowners to match 10% of redevelopment costs, while renters/investors must match 50%.
In Baltimore, the city-wide Facade Improvement Grant (FIG) provides financing for commercial and industrial properties to enhance building facade appearances, signs and awnings, and other exterior improvements.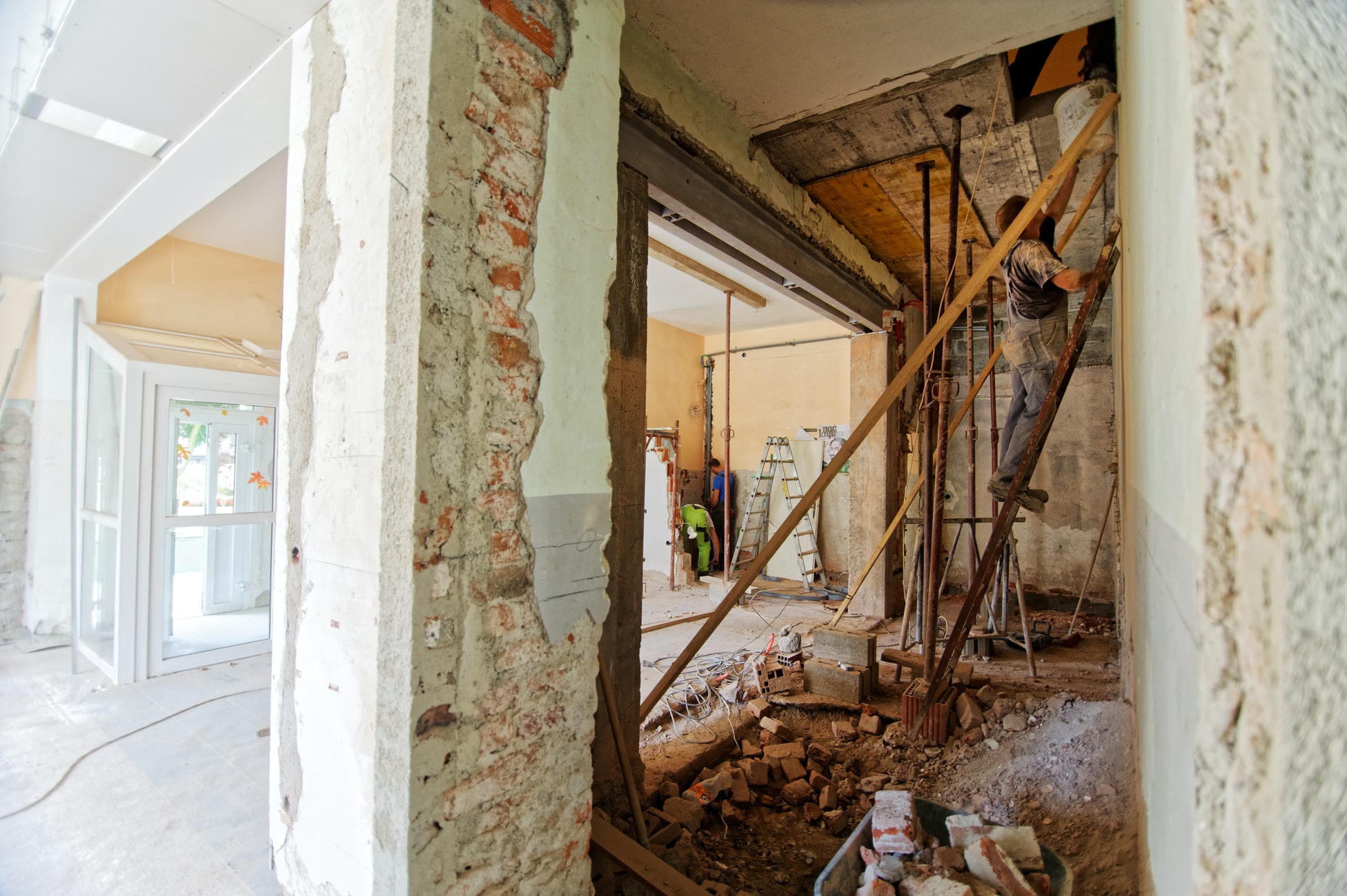 The Streamlined TIF program, in Chicago, provides property improvement grants for renovation, expansion, or redevelopment costs for industrial, commercial, retail, or residential mixed-use properties. This grant finances 25% of costs, ranging from $25,000 to $1,000,000 in assistance.
Other Types of Grants for Real Estate Redevelopment
Here are several other types of grants for real estate redevelopment.
Tribal HUD VASH
This grant exists to provide Indian Tribes and Tribally Designated Housing Entities with redevelopment funding. The funds are aimed towards rental assistance and repairs for those that are living near Indian reservations. Most recipients are at risk of homelessness.
Expansion Grant RESTORE Act Direct Component
This grant is offered by the US Department of Treasury. It offers successful applicants access to funds from the Gulf Coast Restoration Trust Fund. The fund was formed from funding received from fines and penalties paid out of the Federal Water Pollution Control Act.
The grant's main purpose is to promote tourism in the Gulf Coast Region. After the Deepwater Horizon oil spill, the region has faced a lot of economic hardship. This grant helps not just to fund community development, but job creation, and workforce development.
Emergency Capital Repair Grant
This is a special grant from the US Department of Housing and Urban Development. It allows family housing property owners to repair their homes. It qualifies those that need funding for emergency repairs. Hence, if there has been a disaster like a flood, a fire, an earthquake, etc. people can apply for this real estate redevelopment grant.
It is a crucial government grant for investment properties. These funds are used for repairs that compromise the safety and health of those living in and around these properties. Individual investors can apply to the HUD for funds that can go up to $500,000.
A fundamental requirement for this grant is that the property in question should have a useful purpose. It should be useful for the community or neighborhood it's located in.
Community Rebuilding GrantThis is a special grant from the NAR (National Association of Realtors) which addresses racial injustice. The funds go to building safe and inclusive communities. You can apply for up to $3,000 to help clean up and repair public spaces including playgrounds, pedestrian plazas, walkways, and playgrounds. The funds can be used for supplies, repair materials, tools, brushes, and benches, etc.
Eligible Redevelopment Grant Use of Funds
Eligible redevelopment expenses can include improvements to the real estate property in the following areas: code compliance, façade improvements, stormwater management, environmental remediation, lighting, windows and doors, and safety alarm systems.
According to American Planning Association (APA), these are some other conditions that may qualify one for a redevelopment grant:
Unsafe or unhealthy building conditions for people to live or work due to dilapidation; deterioration; defective design or physical construction; inadequate utilities; lack of ventilation, light, or sanitary facilities; contamination by hazardous substances; or below minimum code
Inadequate public improvements, parking facilities, or utilities
Existence of fire hazard or other hazardous conditions
Improper or incompatible use of adjacent land or buildings
Excessive vacant buildings or lots within urban use areas served by utilities
An extraordinary local decline in property values or tax delinquencies that diminish the equitable delivery of public services and improvements
Ineligible redevelopment expenses attached to the real estate redevelopment grant may include fees associated with: professional fees, signage, landscaping, painting, or fixtures not affixed to the property.
Summary
Real estate redevelopment grants offer opportunities to improve and increase the value of property sites. However, owners may lack the motivation to undertake such projects if the rehabilitation costs exceed existing structures' value. Redevelopment grants provide an incentive to invest in the betterment of these properties and to revitalize communities.
Learn More…
Learn more about using grants for flipping houses, here.
Read about what a Department of Housing and Urban Development (HUD) grant is, here.