Are you tired of trying to find local and federal programs to help you fix up your home? 
Does the mountain of paperwork and procedures make you give up before you start? 
Are you one of those brave souls who found the grants, started filling out the paperwork, and soon discovered that you needed help, but there is no one available to help you?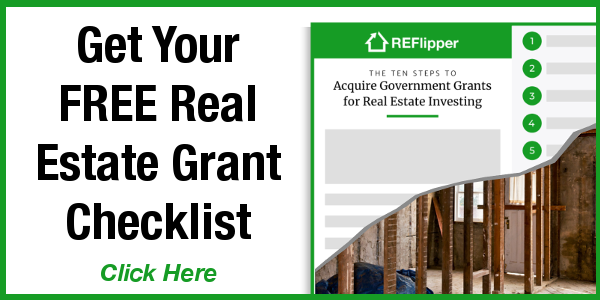 Well, there are grant programs that help low-income homeowners renovate their homes. The programs are staffed by people who are helpful and will assist you in completing the paperwork, explain the process to you, and, yes, keep you sane the whole time. 
Habitat for Humanity, the national organization famous for building homes for low-income people, also helps low-income people renovate their homes. They have programs across the nation, and they are willing and ready to help you qualify for your home renovation grant. 
Can Habitat for Humanity Grants Help Me with My Home Repairs?
Habitat for Humanity has two programs that can help you with your home repairs. These programs are funded with grants and loans, and contractors and volunteers do the work. The first program, A Brush with Kindness, provides for health and safety repairs in a way that allows low-income people to maintain and preserve their homes. The second program, Home Repair Program, grants low-income people the funding they need to repair and modify their homes.
Both programs can be found in local jurisdictions across the USA. The local offices may have different eligibility requirements and services, but they are all there to serve the same low-income homeowners who want to renovate their homes.
How Much Can I Get from Habitat for Humanity Grants?
Habitat for Humanity A Brush with Kindness  
If you want to renovate your home using the "A Brush with Kindness" program, you can do it for free. The 'grant' is a 10-year mortgage on your home. If you remain in your home for 10 years, you will owe nothing, and the mortgage will be paid off. For each year you remain in your home, your mortgage is reduced by one-tenth. 
Habitat for Humanity Home Repair Program
You can pay for your home renovation in the Home Repair Program with loans or grants. Two national grants can be used in this program, the USDA 504 Grant and the Carol M. Peterson Housing Fund. To receive a grant, the applicant must meet each program's requirements. Each program permits an approved applicant to receive a lifetime maximum of $7,500 for home renovations. So, if you are a recipient of the maximum amount of both grants, you will be given $15,000 for your home renovations
There are other grants available to homeowners in this program, like the Tennessee Housing Development Agency Repair Grant (THDA Grant). To find grants that you can use to fund your home renovations, you should contact the Habitat for Humanity Home Repair Program office in your local area.
What House Repairs Do Habitat for Humanity Grants Cover?
A Brush with Kindness
The program's goal is to assist homeowners with home renovations that remove health and safety hazards and paint homes. It may be perfect for homeowners who need exterior painting, structural repairs (e.g., roofing, siding, doors, windows), safety and disability-access modifications (e.g., wheelchair ramps, grab rails), and general cleaning (no lawn care or snow removal).
A Brush with Kindness cannot be used for unnecessary, emergency, or large structural repairs. Furthermore, it cannot be used for interior repairs, driveway paving, or constructing additions/extensions to the property. If the home is uninhabitable, this program cannot help you restore it to a habitable state. 
Home Repair Program
The Home Repair Program provides homeowners with assistance to make interior and exterior home repairs, renovations, and additions/extensions. For example, homeowners can apply to the program to receive help in repairing their roofs, air conditioning systems, electrical systems, and trip hazards. 
Ways to Qualify for Habitat for Humanity House Repair Grants
A Brush with Kindness
Homeowners who live in an area that qualifies them to participate in the A Brush For Kindness Program must have homeowner's insurance and have lived in their home for the last two years. In addition, they must need home repairs, have a household income that equal to or less than 80% of the average median income for their area, and cannot have participated in the program in the last two years.
Home Repair Program
Homeowners who need home repairs may qualify for this program if they comply with all the program's requirements (e.g., inspections, sweat equity) and are able to pay for the repairs with program-approved funding. Local Habitat for Humanity Home Repair Programs may have additional requirements, so you must check with them before submitting your application to make sure that you meet all the program's requirements.
Find Habitat for Humanity Grants to Fix Your House
If you have decided to apply to the Home Repair program, you can visit each program's website and get information on grants available to pay for your home renovation. If you do not know or cannot find the program's website page for your local area, go to Find your local Habitat for Humanity, and the website will find the Habitat for Humanity chapter in your area. Don't have a computer or access to the internet, call Habitat for Humanity's Operational Headquarters (1-800-422-4828) or its Administrative Headquarters (1-800-422-4828).
If the program you select, like "A Brush with Kindness," does not have a grant program associated with it, you can apply for federal grant programs for low-income homeowners that can give you the funding to pay for your home renovations. Some of these federal grant programs can be found here.