What Is the HUD Good Neighbor Next Door Program?
The HUD Good Neighbor Next Door grant program (GNND) is an attempt by the federal government to address two issues at once. Firstly, the program encourages people to invest in and live in revitalization areas. Second, it helps people in select groups, including law enforcement officers, teachers, firefighters, and emergency medical technicians (EMTs), become homeowners. The program does this by offering a big discount on the homes on offer – a whopping 50% of the property's list price.
The properties in question are single-family homes, and they are listed for sale exclusively through the GNND sales program. You don't have to worry about them appearing listed anywhere else. On the other hand, they are listed for only 7 days, so you have to stay informed and act quickly if you're interested.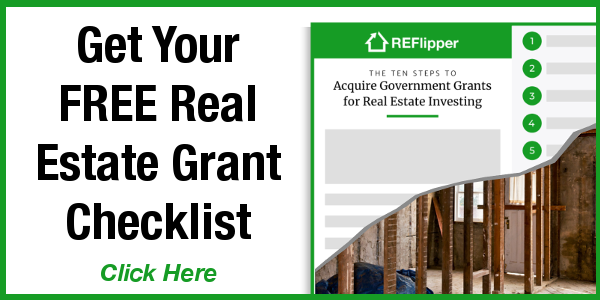 The "catch" is that the buyer commits to live in the property as their primary residence for 36 months (3 years) after purchase. This commitment is meant to allow the homeowner to settle into the neighborhood, decide if they want to keep living there, and, hopefully, positively impact it in one way or another.
Good Neighbor Next Door Program Qualifications
The GNND is meant for people who help form the backbone of America. Teachers (pre-K through 12th grade) and first responders (specifically – law enforcement officers, firefighters, and emergency medical technicians) often go above and beyond what is formally required of them. Their pay, though, is rarely high, and many want to become homeowners, but struggle to save the money required.
If you or your partner work full time as a law enforcement officer, teacher, firefighter, or emergency medical technician, you are eligible for the GNND program. You must also, "in the normal course of business," serve people from the area where the home is located. You can read the specific wording regarding GNND eligibility here.
Pros And Cons Of the GNND Program
There are good sides and bad sides to the Good Neighbor Next Door grant program. The main upside is obvious – a 50% discount on a home is an amazing offer. Furthermore, a "revitalization area" is not necessarily a run-down, dangerous neighborhood. Revitalization areas are designated by taking into account the area's median household income, homeownership rate, and the number of foreclosures. You can read more about revitalization areas here on the official HUD page.
There are also downsides to the GNND program. First, the number of properties on offer at any one time in your state won't be very high. It's usually in the single digits or low double digits. Second, if more than one person submits an offer for the property you're interested in, the candidate will be chosen by random lottery. On the one hand, this is a fair way to choose between equally eligible candidates. On the other, you have no way of getting an "edge" in a selection process like this.
Third, there is a limited time frame for application – listings are open for 7 days. That's not a very long time to make such a serious financial and life decision. Finally, a potential downside is that the GNND program's beneficiary must live in the property for 36 months. Three years isn't a very long time, but if you're looking to invest in a property, not live in it, this might not be the program for you. 
How Do I Apply For Good Neighbor Next Door Program? 
The process to apply for purchasing a home through the GNND program is straightforward. First, you have to check the listings of available homes in your state. When you've found one that you're interested in and want to purchase, you'll have to submit a bid. If you're a first-time buyer, keep in mind that you'll have to contact and go through a HUD-registered selling broker.
The option to find a broker in your area is at the bottom of each GNND listing, or you can just follow this link. Once you're working with a broker and have proved that you meet the requirements for the 50% discount, they will submit a bid at the full list price. The Asset Manager of the property, in turn, will apply the discount. You can also contact the Asset Manager of the property directly if you have any questions. Their contacts can be found on the listing page itself (under the "Agent Info" tab). If you have any questions about the process or want to do extra research, the HUD Home Store has an in-depth guide, with frequently asked questions answered.
If you are the chosen candidate, HUD requires you to sign a second mortgage and note the discount amount. If you fulfill the three-year occupancy requirement, you will not need to pay any interest or extra payments for this sum. Read more about these conditions here.
How Much Can I Get From A GNND Grant?
Since the Good Neighbor Next Door grant program's centerpiece is a discount, not a direct transfer of money to a private individual, you don't "get" anything. Instead, you have to pay 50% less on the listing price of the property. If a property is listed at $320,000, you'll have to pay only $160,000. You will sign a second mortgage and note for the 50% discount and will be released from these at the end of the 36-month primary residency period after purchase. The GNND program is an excellent opportunity to take advantage of this offer and buy a home at a steep discount. After 3 years of living in it, you'll be able to do anything you want with the property.