Wholesaling houses has truly become one of the best ways to get into the real estate investing industry. However, when it comes to real estate wholesaling many people wonder if a real estate license is a must to get started.
The simple answer is no — you don't need a license to wholesale houses. You just have to be the principal buyer or seller in the transaction.
But if you do get licensed, you can enjoy several benefits. With a real estate license, you can:
Easily gain access to the MLS (Multiple Listing Service). This is a good source of finding property leads.
Access a number of networking opportunities.

Real Estate Wholesaling—Compliance and Best Practices
Here are some essential laws pertaining to wholesaling houses that you need to conform to: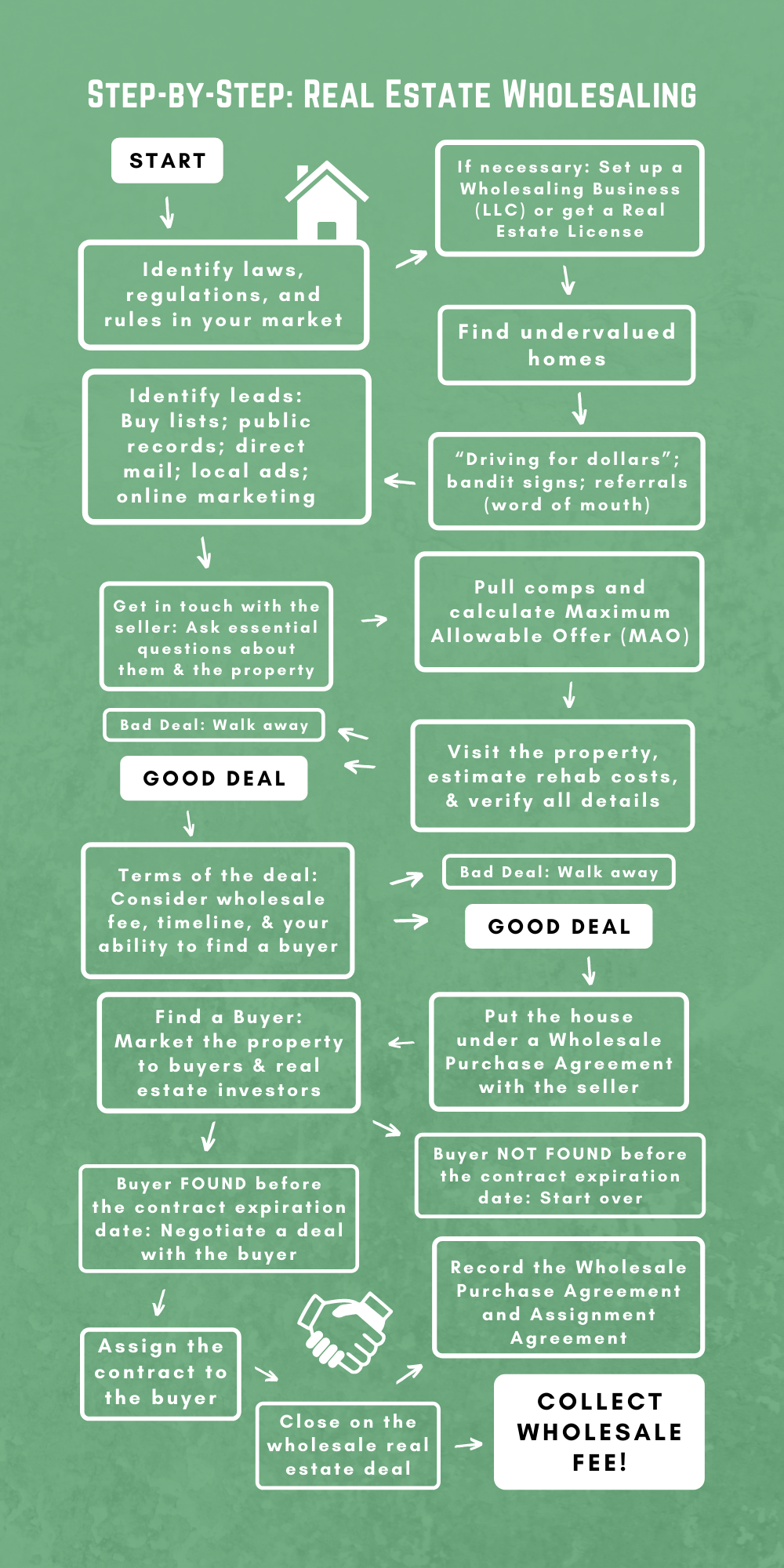 Position as the Principal Buyer
The wholesaler must be a principal participant in the transaction. In other words, you must act as the principal buyer when contracting with the seller. And then act as a principal seller when parting ways with the property. Simply put, you must act as the principal in each of the two parts of the transaction.
Make Sure to Include the Required Agreement Language
Deals related to wholesale houses can be tricky for first-time wholesalers. Therefore, relevant agreement language with clarity must be used for transparency.
Only Market and Sell Interest That You Own
When dealing with wholesale properties, the purchase agreement doesn't give the wholesaler the title to the real estate. It only gives you the right to purchase the property at the agreed-upon terms. The purchase agreement is what you legally own as a wholesaler.
You only have the right to market the purchase agreement, not the property itself. Also, by law, you're required to disclose that you're a contract holder and not the owner in all marketing materials.
Agent Licensing Should Be Disclosed
In most states, it is required that agents with licenses disclose that they are licensed. This should be done when entering into a contract with the seller or buyer. Disclosures should be proper, timely, and sufficient.
Find Foreclosed Properties In Your Area
IMPORTANT: The points discussed above are for informational purposes only. Therefore, it is advisable to always seek counsel from licensed, insured, and experienced professionals in your local area before proceeding. Also, make sure to grasp a strong understanding of the wholesaling laws in your state because they vary among different states. Once you're clear about the laws and legal requirements, it will be easier for you to tap wholesaling benefits.
Back to Wholesaling Houses | NEXT: Can You Wholesale Houses Using Investor Money?
Did you find this useful? If so please share and comment!