Real estate wholesaling strategy may seem like a scam to many people for different reasons. For example, there is practically nothing to lose or any risk involved. Wholesalers can enter the market without making any investment. They can even benefit from this strategy, regardless of what their credit score may be.
Since it sounds too good to be true, many people believe that this strategy is a scam. However, let us tell you that it isn't. Real estate wholesaling is a legit strategy that offers beginners the perfect opportunity to make their mark and get started.
Real Estate Wholesaling: Legal Requirements
Simply stated, this strategy is most certainly not a scam. Although having a license to wholesale houses is not a requirement, certain rules need to be followed. For example, wholesalers must disclose how they'll act in a transaction. This means that they must position themselves as the principal participant in both parts of the transaction. They should act like a principal buyer when contracting with the seller. Likewise, they must act like a principal seller when dealing with the cash buyer.
Furthermore, wholesalers only have the right to market the purchase agreement. This means that the wholesaler doesn't have the title to the real estate. They can only market and sell the agreement. Also, wholesalers should disclose that they are contract holders and property owners.
All these legal requirements are indicative of the fact that real estate wholesaling is definitely not a scam.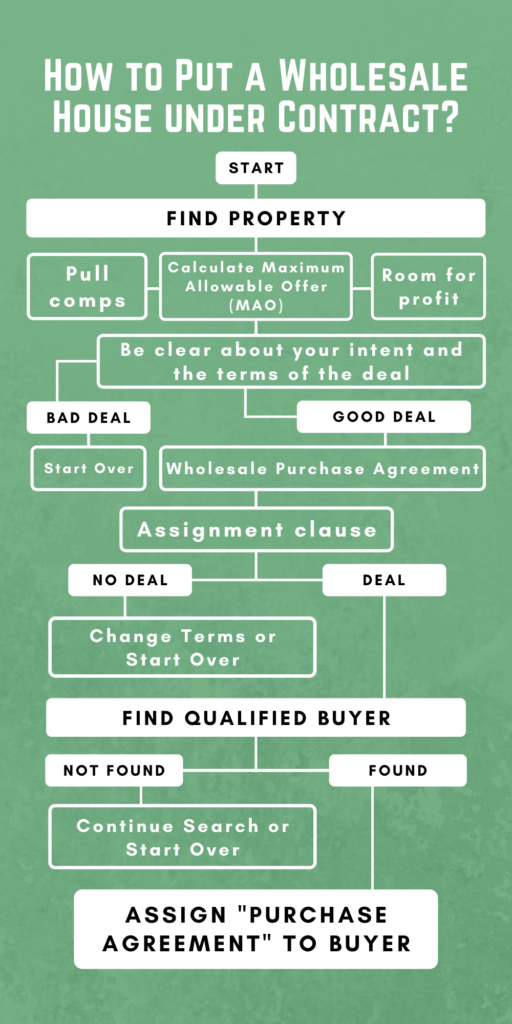 Wholesaling Requires Hard Work— It Isn't as Easy as it May Seem
Wholesaling houses may seem simple and easy but it isn't. The fact is that it requires a lot of hard work. In fact, wholesalers need to strategize for success. They have to work hard to find profitable wholesale deals and motivated sellers. Once that is done, they must contract for a distressed property with the seller. This requires excellent communication and marketing skills as wholesalers must convince sellers that they can get them a fast sale.
After that, the wholesalers must quickly start working on the second part of the transaction. And that is to find potential buyers. They must market and network strategically to find buyers who are ready to buy properties with cash. And this is easier said than done. This brings us to the trickiest part of the process, which is to find cash buyers before the contract expires. For this, wholesalers must create a well-rounded mix of strategies to attract buyers. After finding the buyer, the deal should be closed quickly.


However, the cash buyer should be willing to pay more than the price contracted with the seller. The profit that a wholesaler makes is the difference between the price paid by the cash buyer and the contracted price.
Real estate wholesaling may be an easy way to enter the industry, but it does involve its fair share of hard work. Besides this, wholesalers must comply with the legal requirements. Therefore, it is not a scam for sure.
Back to Wholesaling Houses | NEXT: What is the Best Way to Advertise to Sell Wholesale Houses?
Did you find this useful? If so please share and comment!