Real estate wholesaling is a controversial topic because of its legality issues. However, what makes it even more controversial is when realtors act as wholesalers. The truth of the matter is that wholesaling houses is a legal real estate investing strategy. Real estate agents can take advantage of it if they abide by the rules.
The National Association of Realtors® Code of Ethics—Article Four
According to the National Association of Realtors (NAR) code of ethics article four:
"Realtors shall not acquire an interest in or buy or present offers from themselves, any member of their immediate families, their firms or any member thereof, or any entities in which they have any ownership interest, any real property without making their true position known to the owner or the owner's agent or broker. In selling property they own, or in which they have any interest, realtors shall reveal their ownership or interest in writing to the purchaser or the purchaser's representative. (Amended 1/00) "
This means that realtors can't buy or sell properties for their own personal interest. However, it doesn't mean that you can't benefit from it. Continue reading to learn more.
When working as a realtor, you can't put your interest first. As a licensed realtor, you must buy and sell properties in the best interest of your clients. However, you can enjoy the benefits of real estate wholesaling when the seller can't afford to commission.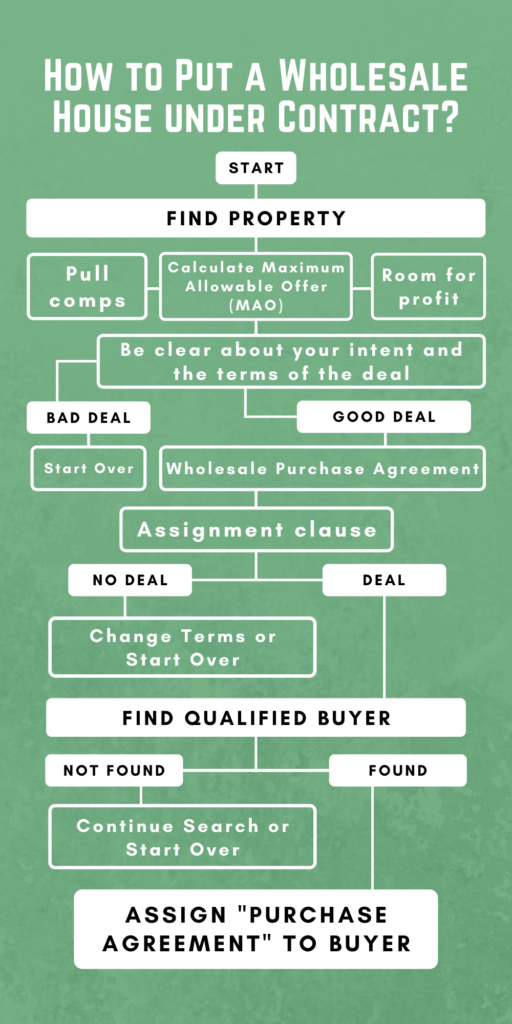 That's right; in some situations. sellers may not seek assistance from realtors directly because they can't afford to hire them or pay a hefty commission. However, they may be motivated to sell at the same time. This is when you can approach them as a wholesaler.
Real estate wholesaling provides realtors a great way to become investors. You can reach out to distressed property owners as a wholesaler. At this point, you can leverage on your realtor skills such as negotiating for yourself, writing contracts, and using your network to find cash buyers.
Once the property is contracted, you can quickly find a buyer who's interested in buying the home for cash. You can then assign the contract to the buyer and proceed with the financial transaction, thereby closing the deal successfully.
In this way, you will be acting as an investor without violating article 4. And if you think about it, even as a wholesaler, you are helping motivated sellers and working in their interest. Wondering how? As motivated sellers, they are seeking quick deals. And that is exactly what you are doing for them through wholesaling houses. Let's not forget, real estate wholesaling has a quick turnaround time—as fast as 3 weeks.
So, even if you're a realtor, you can still benefit from real estate wholesaling. But you need to make sure that you draw a fine line between being a realtor and a wholesaler.
Back to Wholesaling Houses | NEXT: How to Wholesale Houses in a Competitive Market?
Did you find this useful? If so please share and comment!